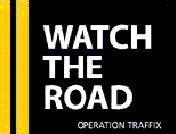 Recently Mayor Hahn and the Department of Transportation launched the Watch the Road safety campaign, intended to make the roadways in Los Angles County safer by changing bad behaviors that contribute to traffic crashes. The goals of the program are to save lives, reduce injuries and relieve traffic congestion.
Over the past five years, Los Angeles County streets claimed more than 3,550 lives, injured another 440,000 and impacted thousands of families. These deaths and injuries were the result of traffic crashes, primarily caused by aggressive tendencies, driving too fast and our own inattention.
Watch the Road is an education and awareness campaign, targeting drivers, pedestrians and bicyclists. Its sponsor, Operation Traffix, a coalition of public and private entities, believes that through education and a concerted united effort, we can change these hazardous behaviors and save lives.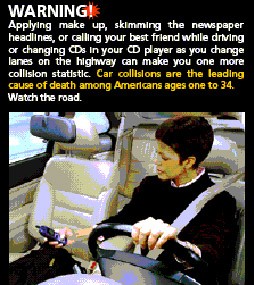 Since behavioral change starts one person at a time, Mayor Hahn is asking for your help to "get the message out" to your friends and loved ones.
Remember, it is better to lose one minute of your life than your life in one minute. Watch the road. Please help by setting a good example of roadway user behavior and make a difference.
For more information about the campaign, please visit www.WatchTheRoad.org
Another Place They Can Turn to Help Prevent Accidents
For newer workers, it sometimes can be difficult to know whom to turn to with a safety question, without stopping to seek out the safety manager.
But every workplace has employees known for their knowledge of safety. You might want to consider distinguishing them with a different colored safety vest or hard hat, so other employees will know who they can turn to for advice - and perhaps prevent a costly accident - without disrupting the flow of work.
Census Bureau Reports 45 Million are Uninsured
According to the U.S. Census Bureau, the percentage of the U.S. population without health insurance coverage grew to 15.6 in 2003, up from 15.2 in 2002. The findings were part of a bureau report that found income to be relatively stable, but poverty on the rise.
The number of people with coverage dropped from 84.8 percent to 84.4 percent, mirroring a drop in the percentage of people covered by employment-based health insurance. This decline, the Census Bureau says, essentially explains the drop in total private health insurance coverage. The findings were released on a day when both presidential candidates were promoting their plans to insure more Americans.
Among those who reacted to the findings were Labor Secretary Elaine Chao, who used the opportunity to encourage the passage of legislation that would give workers in small businesses access to health insurance through Association Health Plans. These permit smaller companies to band together to purchase premiums at lower rates. "I hope the Congress acts on this commonsense legislation as soon as they reconvene in September," stated Chao.
A Heads Up On Possible Workplace Hazards
If someone files and wins a claim over an occupational carcinogen, it could be personally devastating for the workers and costly to your company.
That's why researchers have put together a list of 28 agents classified as occupational carcinogens, along with other substances labeled "probable" carcinogens. For the list go to: http://snipurl.com/8r85
NIOSH Alert Addresses Falls Through Openings
A new NIOSH 'Alert' describes the conditions surrounding five deaths that resulted from falls through skylights and roof and floor openings, and includes recommendations to prevent similar incidents.
The document concludes that employers, workers, building owners, and skylight designers and manufacturers "may not fully recognize or appreciate the serious fall hazards associated with working near skylights and roof and floor openings." As a result, these openings may be left unguarded or uncovered, and workers may be assigned to work around them without proper fall prevention.
The Bureau of Labor Statistics says falls are one of the leading causes of traumatic injury death in the workplace despite relevant OSHA regulations, including ones specifically addressing skylights.
In the accidents it investigated, NIOSH identified the following contributing factors:
Inadequate safety programs and worker training.

Failure to identify and eliminate fall hazards or to provide an adequate fall-prevention system.

Removal of hole covers by workers

Failure to protect workers from fall hazards during bad weather conditions.

Inappropriate task assignments for young workers

Lack of written agreements between general contractors and subcontractors to clearly describe how safety responsibilities will be handled.
NIOSH urges employers to develop and enforce comprehensive fall-prevention programs that, at a minimum, comply with OSHA fall-protection standards. The full text of the Alert can be found at http://www.cdc.gov/niosh/docs/2004-156.